Not Applicable |
~30 min.
Prepare your team for change
Module | Outcomes and capabilities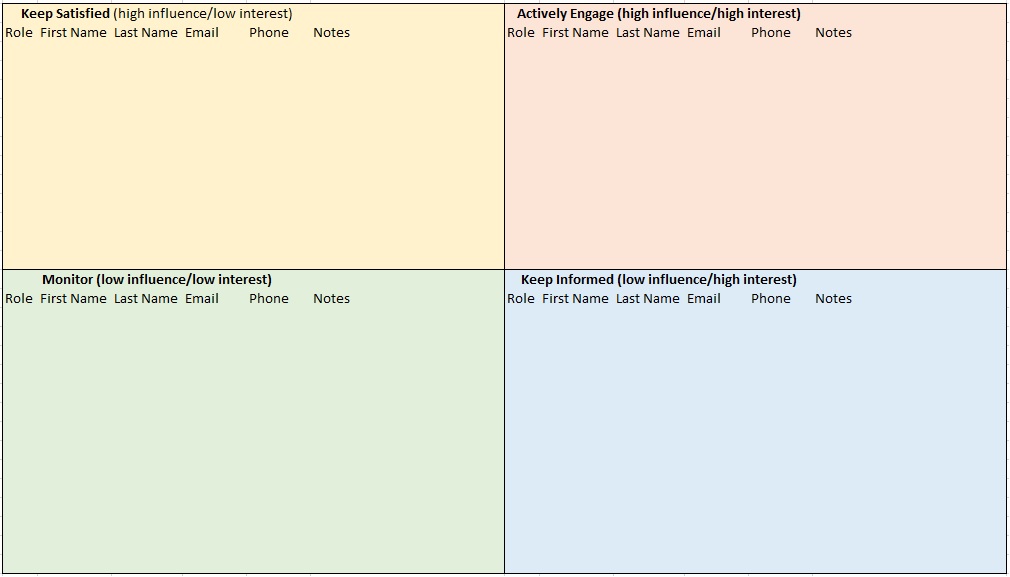 Set your initiative up for success by forming your core team and planning for change.
Templates included: Stakeholder Map
Define your stakeholders and champions
Schedule an alignment call with your stakeholders
Review your metrics and capture current state
Would you like help tracking your metrics? Submit this form and one of our specialists will contact you.
Verify your technology and data are prepared
Determine time commitment and where the team should charge their time
Share the maturity assessment with your team
Update the notes in the plan with your vision to create alignment
Templates: Stakeholder Map and other worksheets