Attach Walls
I suppose that canopy roof is just floating there isn't it? Well, let's add some walls to hold that puppy up!
To attach walls to roofs, follow these steps.
1- Open Revit.
2- Open your architectural model.
3- Go to the Roof level.
4- On the Architecture tab click Wall.
5- Set the Base Offset to 0'-0".
6- Set the Unconnected Height to 10'-0".
7- Select Generic – 5" Wall.
8- Click Edit Type.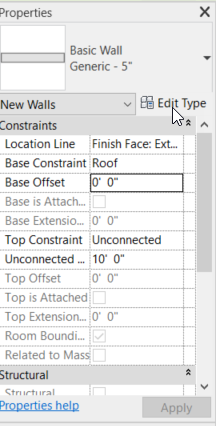 9- Click Duplicate…
10- Call it Glass Garden Wall.
11- Click OK.
12- For Structure click Edit…
13- Change the Material to Glass.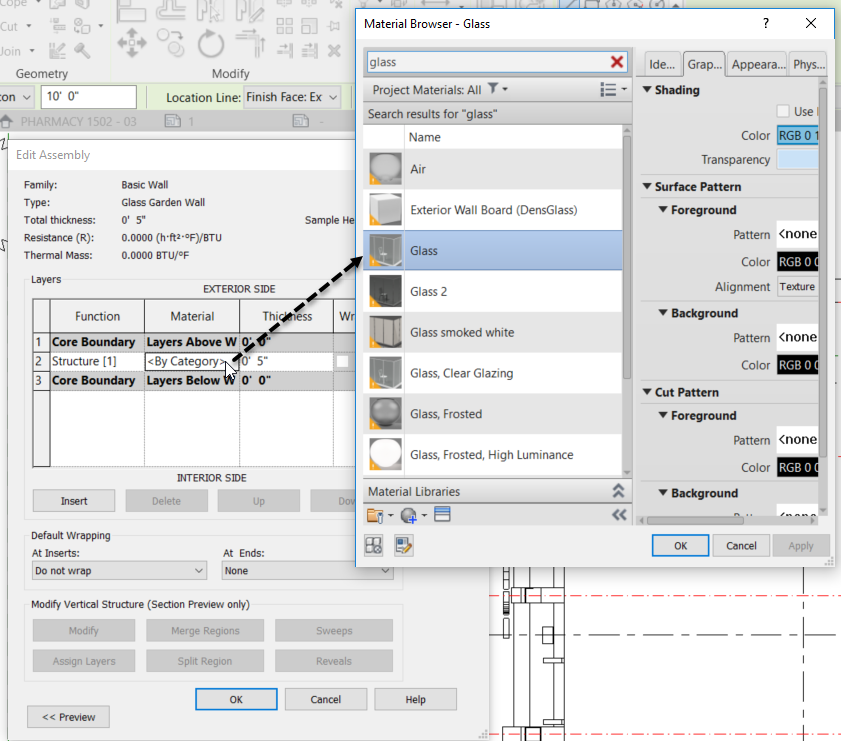 14- Click OK.
15- Change the Thickness to 3"
16- Click OK.
17- Click OK one more time.
18- On the Draw Panel, click Pick Lines.
19- Set the Offset to 6"
20- Pick the perimeter of the roof as shown below.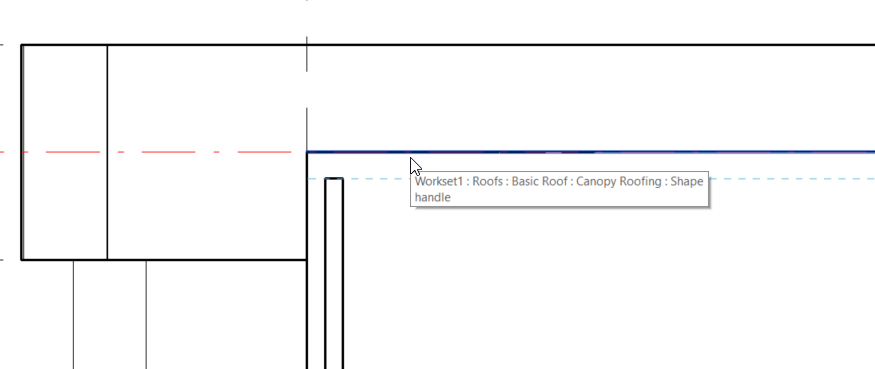 21- Go to a 3D view.
22- Select all four walls.
23- Click Attach Top/Base.
24- Select the roof.
25- See below.
26- With the walls still selected, click Attach Wall: Base
27- Select the framing below the walls as shown below.