Render the Model in the Cloud (3:34 min)
Rendering can be quite time consuming and can take up tons of resources from your computer. Luckily, Autodesk allows you to render images to their server allowing you to get on with your day! To render a scene to the cloud, follow along with these steps.
1. Open Revit.
2. Open your model.
3. Open the perspective view you want to render.
4. Go to the View tab.
5. Click Render in the Cloud as shown below.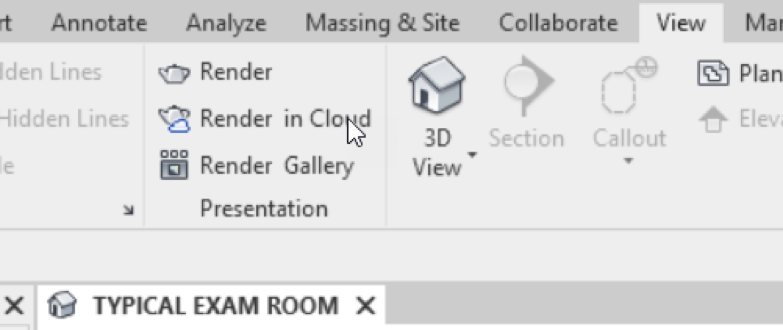 6. Click Continue (See next page)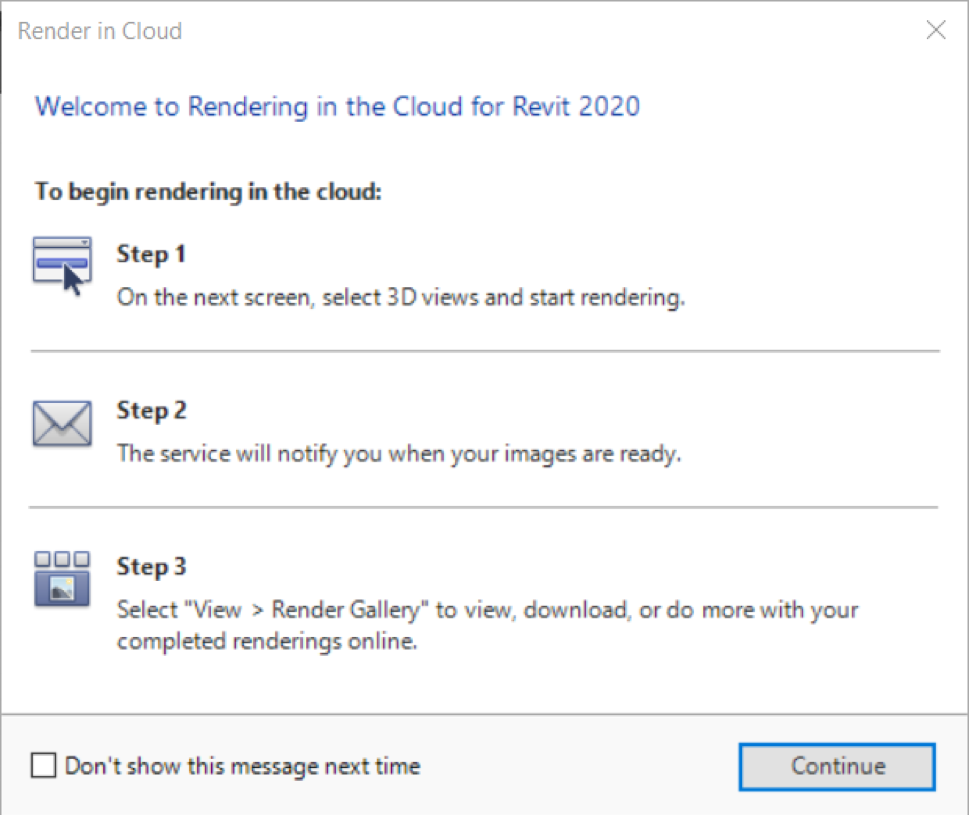 7. Chose the views you want to render (yes! You can render multiple views in this manner)
8. Select the settings you want as shown.
9. Click email me when complete. (See next page)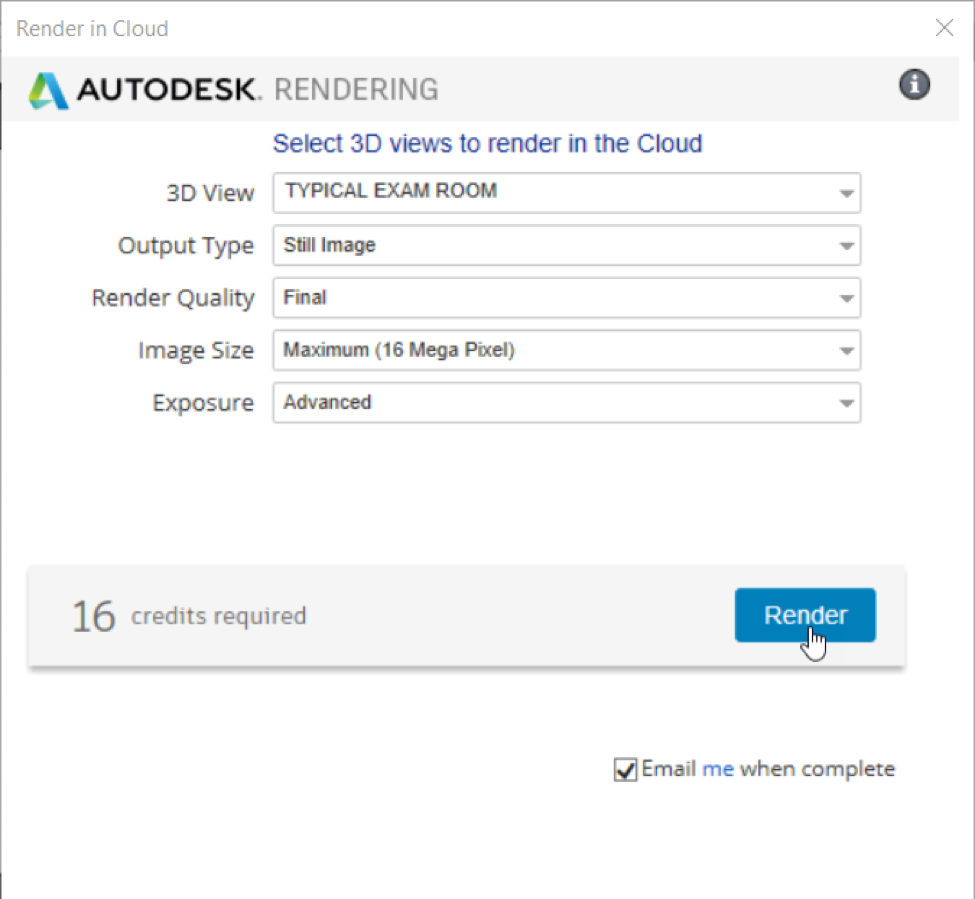 10. Click Continue in the Background.
11. Check your email!