Decoding Digital Transformation in Construciton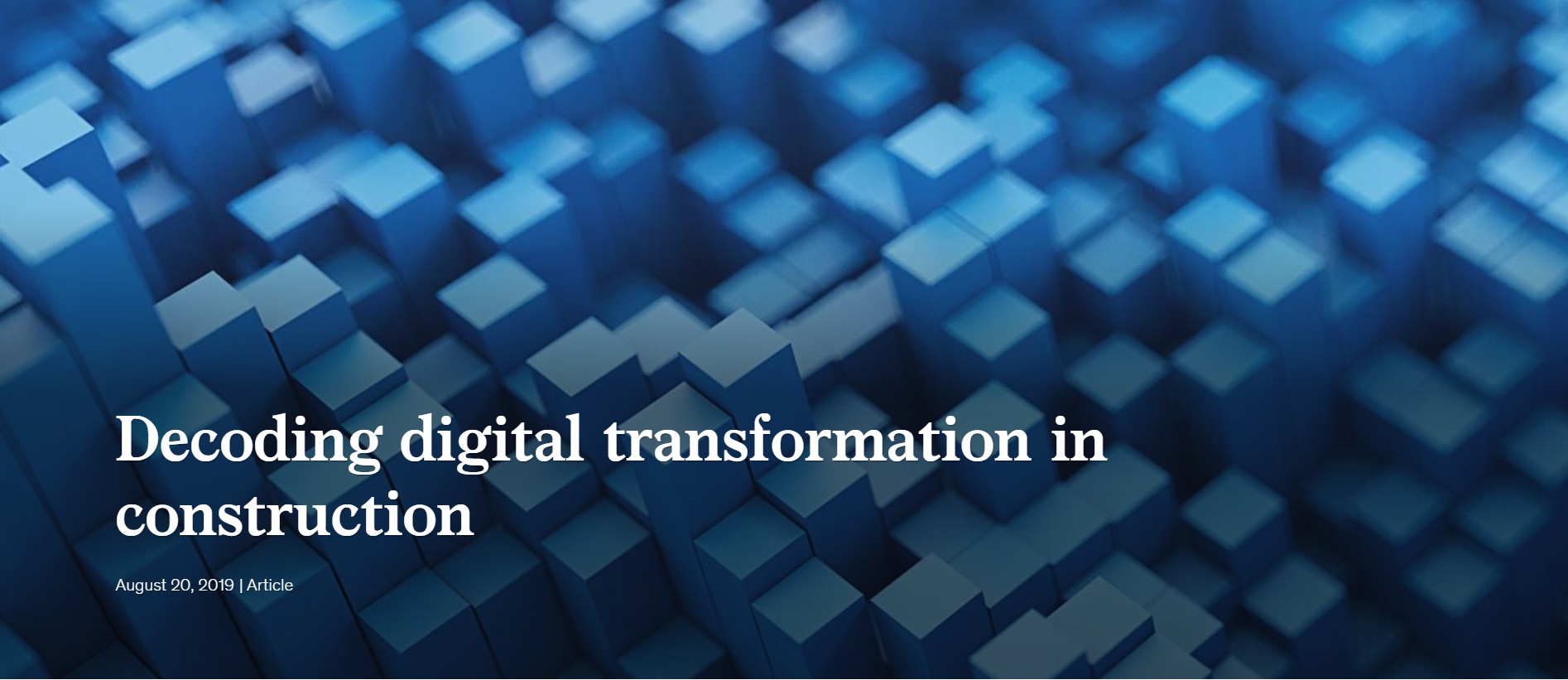 By Jan Koeleman, Maria João Ribeirinho, David Rockhill, Erik Sjödin, and Gernot Strube
Few engineering and construction companies have captured the full benefit of digital. Five practices can help E&C companies move beyond isolated pilots and unlock digital's value across their enterprises.
11 pgs (16 min)

Rick-click on Continue reading above and
select Open link in new window
Source: McKinsey and Company
This article was originally published by 
McKinsey & Company, www.mckinsey.com. 
Copyright (c) 2021 All rights reserved.