Space Planning
Published on November 13, 2020
Space Planning for Health Guidelines
As more people return to the workplace, design decisions take on new significance. From the safe arrangement of desks, the width and spacing of aisles, to the density of seating – better data informs better decision making. Dynamo and Generative Design in Autodesk Revit bring the art and science of informed decision making to design exploration. This workflow will take you through the best way to layout workspaces to accommodate new health standards using Generative Design.
Click here to view a diagram of this process.
IT Readiness
Make sure you have tools you need
Generative Design requires that you have the AEC Collection. The AEC collection contains Dynamo, Revit and Revit Generative Design. Having all three of these solutions allows you to create high-quality, high-performing buildings while also exploring several design layouts. Click Learn More below to learn how to download your subscription products.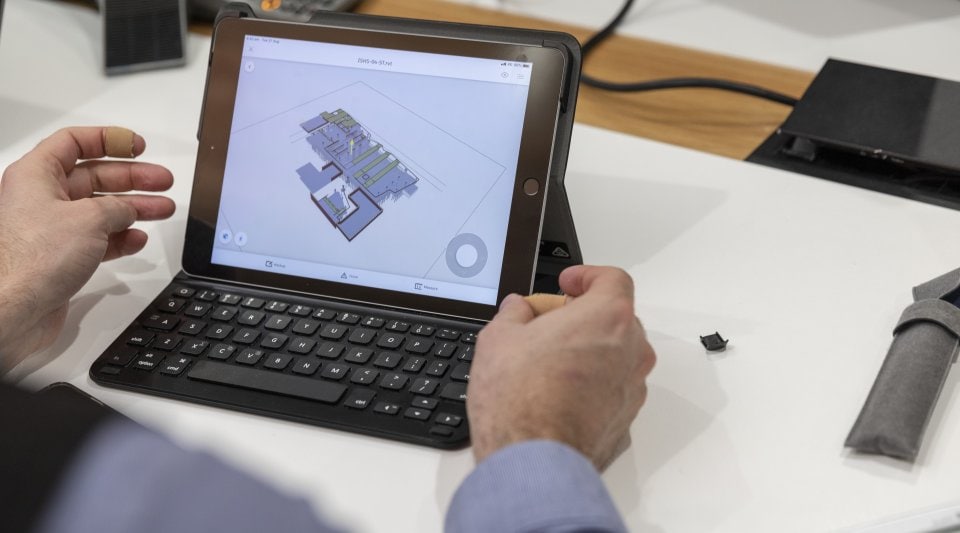 Model Authoring
Establish the Architectural Model
Before you can explore different design scenarios for new health guidelines, you must have the base of the model which is the architectural model. In this video, Stephan Gumpert, Senior Technical Specialist at Autodesk Australia gives a high level overview / introduction to Revit from an AutoCAD perspective.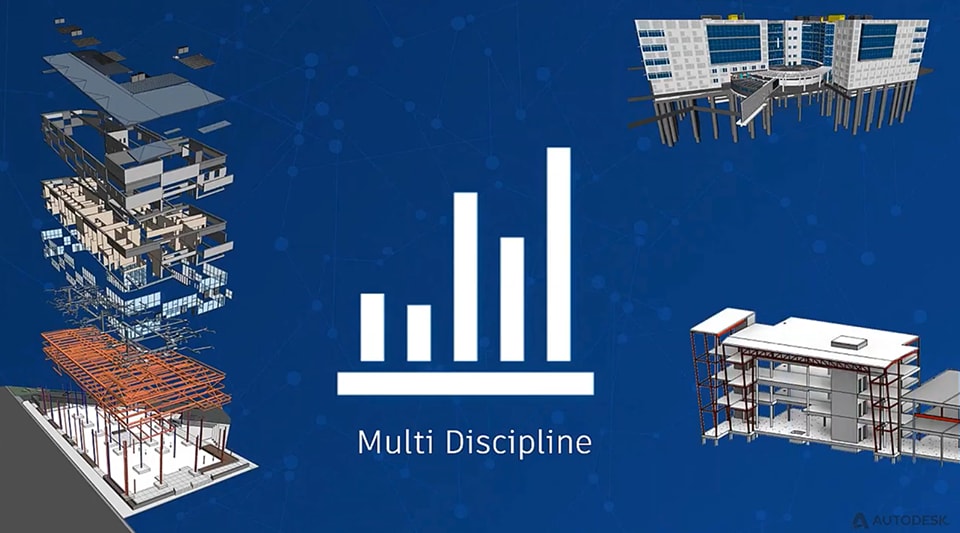 People Flow Toolkit Integration Randomized Movement Simulation
The People Flow Toolkit is a technology preview for Revit 2020 and Revit 2021. The Toolkit extends the capabilities of Revit's Path of Travel tool and provides new features to help you better visualize and analyze paths of travel through your building.  Click the Learn More link to learn how to:
Describe the People Flow Toolkit and explain the new tools it provides. 

 

Demonstrate how to create multiple paths of travel through a building.

 

Create a realistic simulation of movement through a building by indicating direction of travel and placing people objects.  

 

Analyze multiple paths and determine which path is optimal.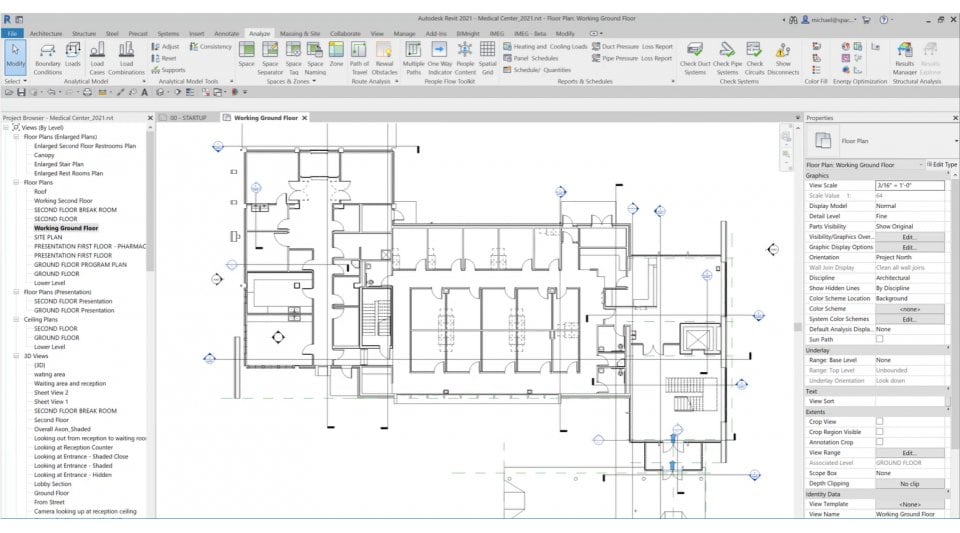 Generative Design
Get familiar with Generative Design
The Generative Design Primer is a great starting place to help you become familiar with how generative design can help designers automate the creation of design options and optimize your design to achieve better outcomes. The Primer introduces terminology, ideas, and methods you need to understand to begin using generative design workflows and tools that support this new approach to design.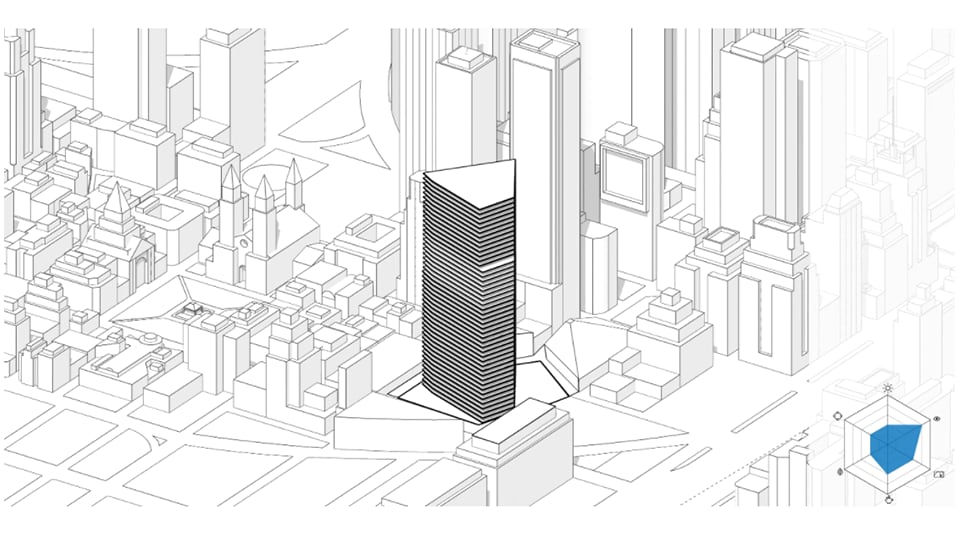 Define the Space Planning Parameters for simulation
The space planning parameters will be different for every simulation. Therefore, this is an exercise that you will need to do on your own. The link below provides an example of how one project's parameters were defined for a simulation.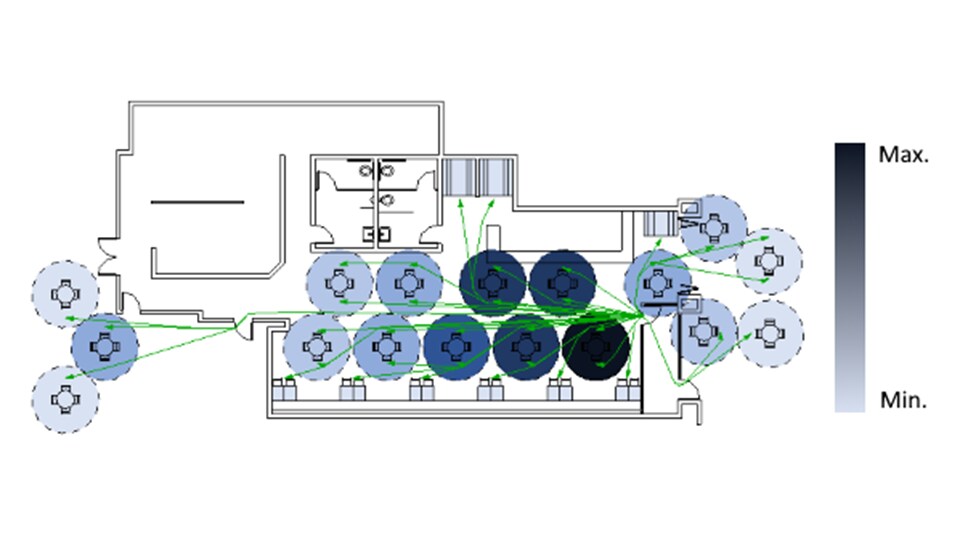 Create a simple script using Dynamo
Now that you have the basics of generative design down, let's put it into practice through some hands on exercises. We start by understanding the concepts of computational design and create a simple script using Dynamo. Next, we look at ways to incorporate design patterns into our workflows. Design patterns are repeatable solutions to common design problems. Finally, we introduce randomness as a design tool by creating a façade design tool.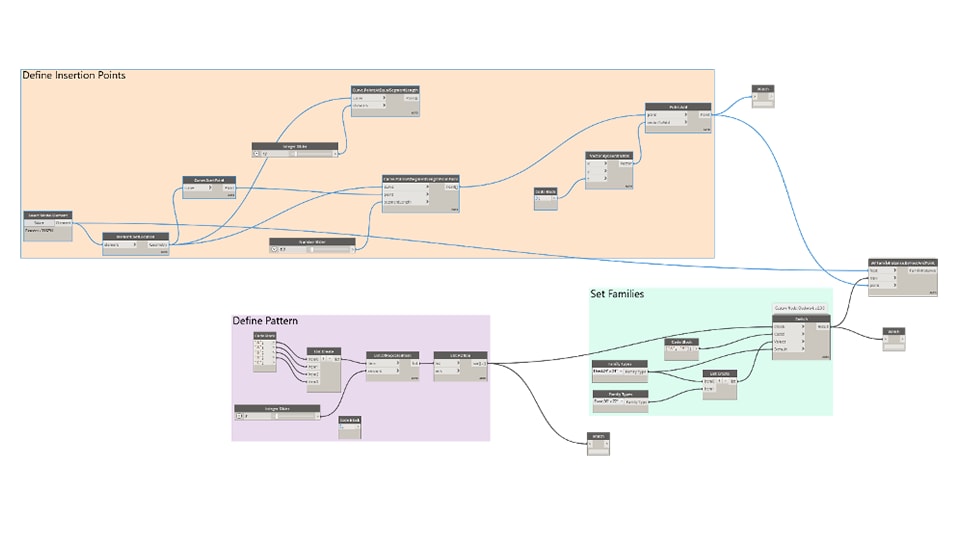 Use Generative Design in Revit and Dynamo for Workspace Layout
Now that you have had the opportunity to practice using Generative design in a few ways, let's practice generating alternatives for the placements of desks in office environments to meet physical distancing requirements. The link below takes you to a hands-on training course that will teach you how to use Generative Design in Autodesk Revit to perform workspace layout. These exercises increase in complexity as you go along, starting with "out-of-the-box" Revit samples and working towards "built-from-scratch" studies in Dynamo for Revit.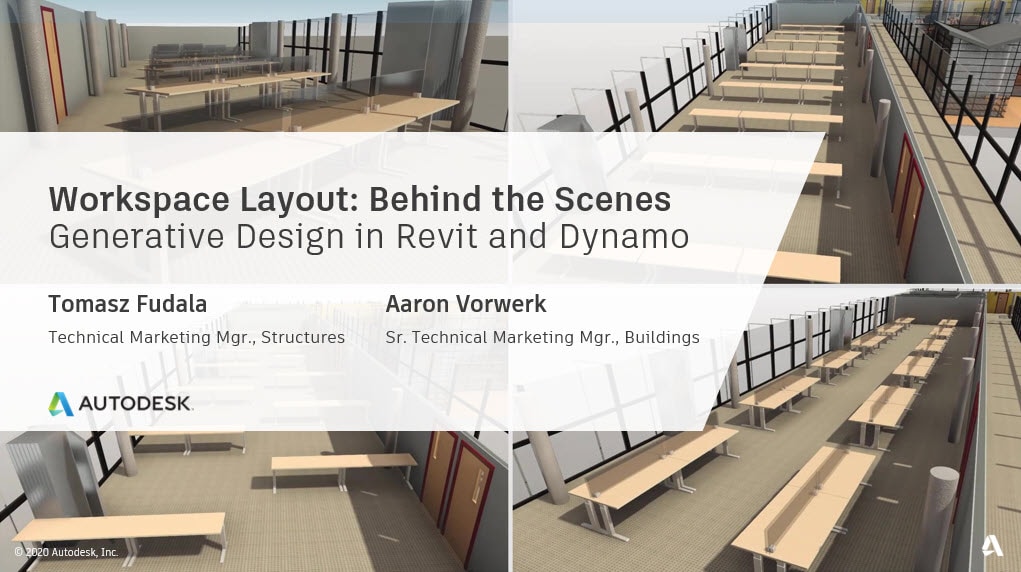 Change Management
Plan Spaces for Health Guidelines
Generative Design in Revit can create many optimized workspace layouts to help you plan spaces to fit the needs of new heath guidelines. If you would like to try it out yourself, click the Learn More link below to take a course and use our datasets to practice. By the end of the course, you should be able to: 
Review Generative Design in Revit

 

Run a Generative Design study in Revit

 

Review and apply Generative Design study options.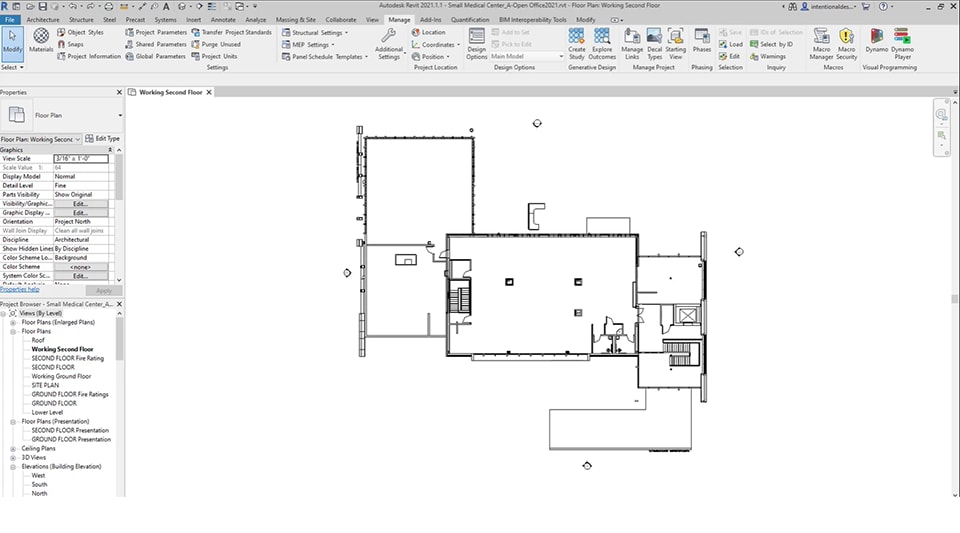 Visualizing Building Performance Data with Forge
Autodesk's Forge platform provides access to Autodesk software via the Internet. Forge is a web-based API or Application Programming Interface. Through Forge, users can run popular Autodesk software, like Revit, from a web browser or other application. In this course, you will create a Forge application for Revit. You will connect to this application using Postman, an easy-to-use software for connecting with web-based APIs. You will then take the data returned from the Forge app and create a dynamic report using Power BI.  
Explain REST APIs and how they apply to the Forge platform. 

 

Describe the steps required to create a Forge app. 

 

Demonstrate how to use Postman to connect to a Forge app. 

 

Create a dynamic report of the Forge data using Power BI.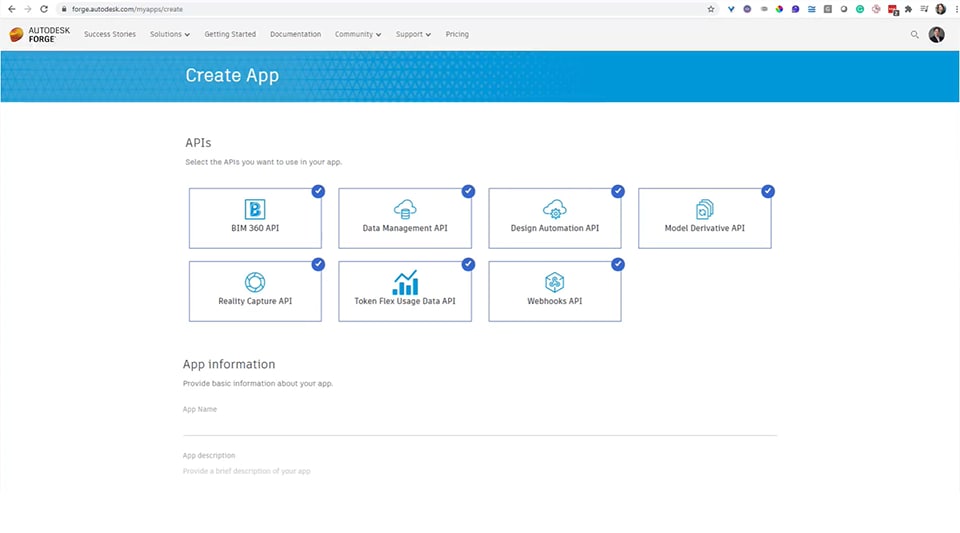 Documentation
When you have the design right where you want it, you can document the design. There are several steps to preparing the construction documents that builders and engineers use.